Information for our clients
Young and in the travel world
Details
       Most of us recent college graduates, especially my fellow business majors were oblivious to what career they would end up in post college. Following in myFathers footsteps and entering into the travel business was not what I expected to do but opened my eyes to many exciting opportunities that lie solely within generation.
       I began wondering how I would start to grow in this business and market myself. Social media was a very obvious first thought. After a few Facebook and Instagram posts, it wasn't long before people started catching on and I was booking trips. Starting out by booking Honeymoons for the generation of young adults that were the first to grow up in the Facebook genera, which led to family trips etc.
       In conclusion, although I am amongst the 10 percent of 23 year olds in this business, I believe the opportunities I can create for myself are endless. Some say this market is slowing down but I'd very much disagree and say that internet-based vacation engineers are only going to grow as long as they find their niche.
Joya Pieri
Vacation Engineer
TripGuy Travel LLC
This email address is being protected from spambots. You need JavaScript enabled to view it.
888-990-8747 ext 120


 
Ruth DeMuth
Details
RUTH OF TRIPGUY TRAVEL ATTENDS SANDALS RESORTS' LUXURY INCLUDED® SANDALS WEDDINGMOONS® SPECIALIST TRAINING IN TUKS & CAICOS 
Milford, IA, September 6, 2013– Ruth DeMuth of TripGuy Travel, LLC, is now re-certified by Sandals Resorts, the World's Leading All-Inclusive Resort Company, as a Sandals WeddingMoons® Specialist.  Held at Beaches Turks & Caicos on August 26th - 29th, The Sandals WeddingMoons Specialist trainingprovides travel agents detailed information on the unique Wedding and Honeymoon programs offered within the extensive Sandals Resorts International portfolio – comprised of Sandals Resorts, Beaches Resorts, and Grand Pineapple Beach Resorts.  Personally-selected to participate in the special training, Ruth is already among an elite group of travel agents who are already qualified as a Chairman's Royal Club members (top 85 agents worldwide), Platinum level Certified Sandals Specialist (CSS) agents, and recognized as experts in the worlds only Luxury Included® Resorts. Now, Ruth is also re-certified by Sandals Resorts as an expert in the varied destination wedding & honeymoon offerings at the resorts, including Sandals Your Wedding. Your Style. custom wedding program, the online Sandals Destination Wedding Designer tool, Romantic Retreats at the Red Lane® Spa, the resort's collection of Love Nest Suites, Island Routes' Romantic Routes Adventure Tours, exclusive honeymoon amenities and much more.
According to Ruth DeMuth, understanding the nuances of each brand within the Sandals Resorts portfolio is critical to her customers.  "My clients rely on me to help them make the best choices for their destination wedding and honeymoon.  It's my job to ensure that every hard-earned dollar they spend is giving them true value to create the ultimate wedding experience that is completely customized to their taste & personality as a couple," said DeMuth.  "I am thrilled to have been a part of this re-certification course and I have come away with a wealth of knowledge. My clients want to feel confident that the information they receive is based on expert knowledge and now, my Sandals WeddingMoons Specialist designation does just that."
            According to Gary Sadler, Senior Vice President of Sales at Unique Vacations Inc., the worldwide sales representative for Sandals Resorts, relying on a CSS travel agent who is also a Sandals WeddingMoons Specialist, is one of the best ways that the Bride and Groom can get the most out of their Caribbean Wedding or Honeymoon experience. "You don't get a second chance to celebrate the perfect wedding or honeymoon. It has to be just right" said Sadler. "Certified WeddingMoons Specialist agents such as Ruth DeMuth are helping us to match customers to their ideal Caribbean experience. We congratulate Ruth for participating in our workshop, and customers can be confident that she has the full knowledge to make your special day the very best."
goway tours australia
Details
Carol -
Just a note to say we had a wonderful time on our Australia Trip.
We started by flying all Business/First class and that really helped. We also stopped in Honolulu a couple of days to help break up the trip. Flying home was a little easier since we were already part of the way home (Tahiti).
The Goway tour you helped us with was great. We followed the instructions and every pickup (Airport, Hotel. Tour) was on-time and exactly as it should be.
Australia was wonderful. We started in Cairns where were saw the Great Barrier Reef and Rainforest. Both are must sees as far as I'm concerned.
The overnight side trip, from Adelaide, to Kangaroo Island was the Australian highlight for us. We got to see Kangaroo, Wallaby, Koalas and other animals roaming free in their natural habitat. We had 2 9-hour small group tours booked. The 1st day there were 4 of us and the 2nd day just the 2 of us. This was probably the most expensive part of the Goway package but it was very much worth it.
Sydney was great and our Hotel (Radisson Blu) was in the CBD just 2 blocks from Sydney Harbor (Sydney Bridge and Opera House). We had a couple of good tours and time to spend on our own before boarding the Oceania Marina which docked in Sydney Harbor.
The Oceania cruise ship was very nice with only 1250 passengers. The cabin was 282 Sq ft (much larger than we are used to on Royal Caribbean) and the food was great. The Buffet even had cooked to order Lobster, Filet Mignon and other steaks, Pasta and Stir Fry every day. However. most of the food was very rich anad if you wanted Vegetables your choices were very limited.
New Zealand and the South Pacific Islands has great scenery but the islands did start looking alike toward the end.
Oceania had lots of activities for Sea Days and the Guest Laundry (only $1 do wash and $1 to dry) was a lifesaver. We only had to pack for the first couple of weeks and then we used the laundry. I can't imagine having to pack for 6 weeks.
Negatives about Oceania -
1) Lounge/Theater was small (650) and only a slight incline for the seating. Stage was only raised about 6 inches. This mad it hard to see from a lot of the seats (especially if you are a little short). Shows were mainly singers, comics and 3 shows by their group (7 people). I enjoyed the shows but if you are looking for shows like other larger ships you will be disappointed.
2) Tours were expensive. We used another company to book tours where we could and Oceania's when there was nothing else. We are not one's to just wait until we get there and see what is available on the dock. However, there were discounts for booking in advance (10%), booking 8 (25%) and even a price that allowed you to take all tours. We booked 8 and the 25% discount made it much more reasonable.  
Clarence
Disney Authorized Vacation Planner
Details
TRIPGUY DESIGNATED AN AUTHORIZED DISNEY VACATION PLANNER
TripGuy has been designated by Disney Destinations as an "Authorized Disney Vacation Planner" based on its strong support in selling Disney vacations.  TripGuyhas been in business in for 10 years, and has gained specialized
knowledge on vacations to the Disneyland® Resort, Walt Disney World® Resort, Disney Cruise Line® and
Adventures by Disney® vacations.
Many travel counselors at have received extensive training on Disney Destinations
theme parks, resorts, cruises, vacation packages and more, and TripGuy can provide the utmost in professional
assistance in planning customized Disney vacations. In fact, one reason the agency attained the "Authorized
Disney Vacation Planner" status is that all the frontline leisure travel agents are College of Disney Knowledge
graduates. The College of Disney Knowledge is an in-depth comprehensive course that allows agents to
develop their expertise regarding the Disney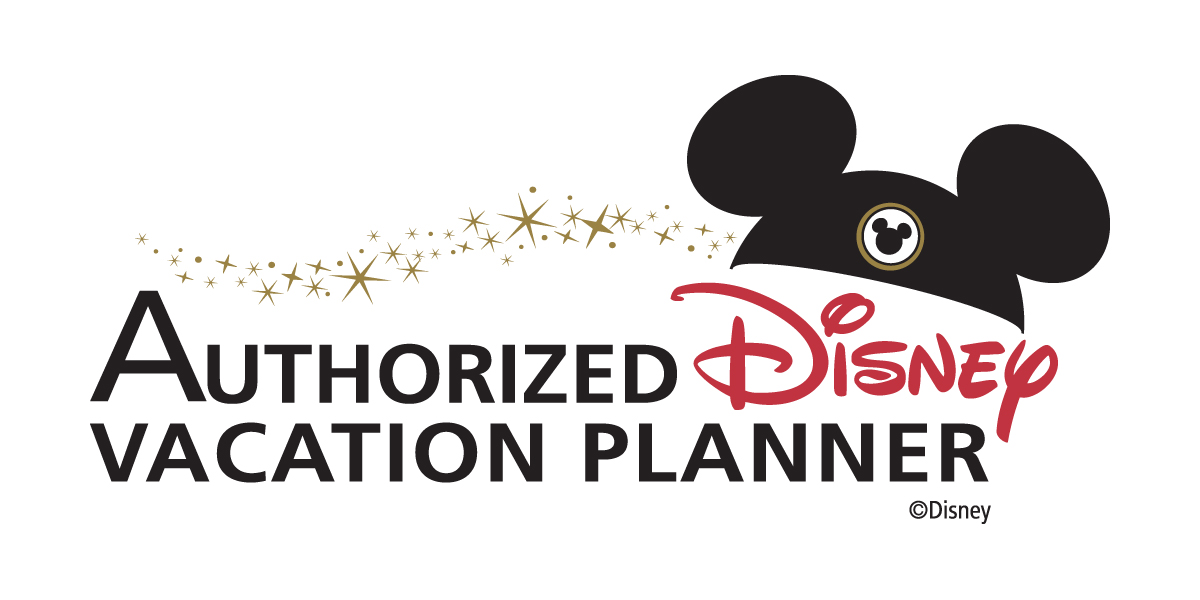 Club Med Sandpiper
Details
Just got back from a great all inclusive, Club Med Sanpiper. Guess where it is?  Never mind, I'll tell you.  Right here in the good old USA.  That's right, located in Port St Lucie Florida, about 45 minutes from West Palm Beach airport.  This place has everything you would expect to get at an all inclusive in the Caribbean or Mexico, but you  don't need a passport to get there. 
The reosrt has an 18 hole golf course and 22 tennis courts so it is wonderful for anyone who swings a club or racquet.  They also have a lap pool, a quiet pool (must be 18 or over), a large pool for anyone as well as a children's pool with a little water park.  Ther are kid's programs for all ages up to 17.  They have nightly entertainment provided by the staff and they do a really good job.  And finally, they have a trapeze school for anyone brave enough to give it a try. There are also golf and tennis clinics available at no cost.
The rooms have all be redone and can accomodate up to 4, some can handle 5 (2 bedroom 2 bath).  There are two dining choices, one is a sit down outdoor resturarnt offering healthy fare and the other is a huge buffet so many choices it will make you head spin.  There is also wine offered at dinner. You just go to the cooler and take the bottle you would like.
I can't tell you how suprized I was to see what great improvemtns had been done here and am looking forward to going back again